Mother of Newborn Returns To Everyday Life After SCAD Leads to Cardiogenic Shock
Weeks after giving birth to her newborn child, Monica felt chest pain and numbness in her arms.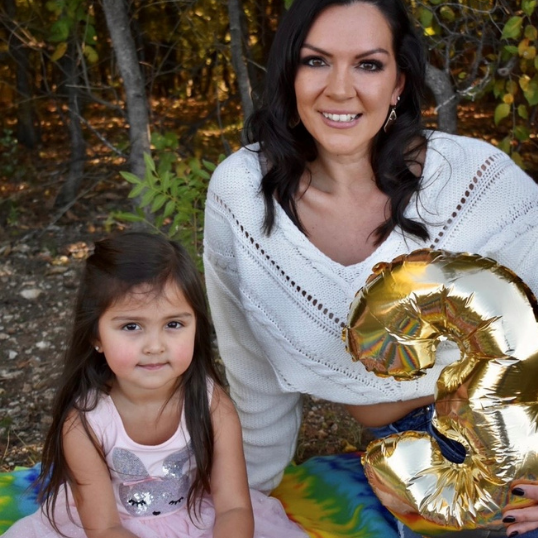 Monica Bales from Detroit, Michigan, was overjoyed when she delivered her daughter, Bella. The healthy 31-year-old mother had experienced a normal pregnancy and was anxious to return home with her baby girl. About eight weeks after returning home, Monica braved the winter cold to shovel snow in her driveway. She suddenly felt chest pain, numbness in her arms, and severe nausea.
Monica explained her symptoms to her brother, Matthew, who then called 9-1-1. Paramedics arrived moments later to evaluate Monica, but the tests were inconclusive, and her symptoms seemingly subsided. The medical team determined that Monica could stay home.
A couple of days later, the symptoms returned while shopping at her local pharmacy with her daughter. Monica notified the pharmacist who immediately brought her some baby aspirin and called 9-1-1.
Monica was transported to Beaumont Hospital in Troy, Michigan with Bella. After examining Monica and running tests, the medical staff began to think these symptoms were related to Monica's heart, so they ordered a diagnostic catheterization to identify to root cause. Monica called her sister to take care of her baby.
The last thing Monica remembers is seeing the double doors open on the way to the catheterization lab. She later learned that her physician, interventional cardiologist, Michael Tucciarone, MD, discovered Monica had experienced a spontaneous coronary artery dissection (SCAD) heart attack, an uncommon emergency condition that occurs when a tear forms in one of the blood vessels in the heart. This ultimately caused her to go into cardiogenic shock, a life-threatening condition in which the heart is suddenly unable to pump enough blood and oxygen to support the body's vital organs. Dr. Tucciarone immediately implanted the Impella CP® device to support Monica's weak heart. By the next morning, her heart had recovered, and the device was removed.
Monica walked out of the hospital eight days later. Over time, Monica's heart continued to recover and now her ejection fraction, which measures the contraction strength of the main heart pumping chamber, is 55% (normal is between 55-70%). She returned to her busy routine as a single mom and cherishes every moment with her daughter.