Sunday School Teacher Returns to Church After Surviving Cardiogenic Shock
The local hospital was not equipped to treat Mark so they called out to multiple hospitals for support.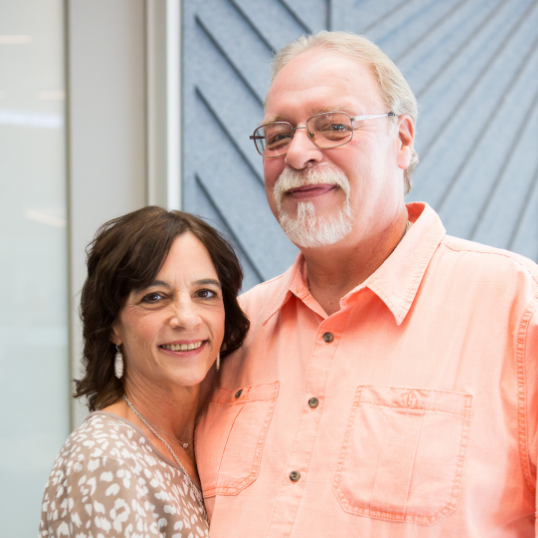 It was a routine Sunday for Mark Adkins, 58, and his wife. They had just finished teaching Sunday School at their church and were getting ready for Mass. As services were about to start, Mark suddenly collapsed. Fortunately, three nurses and an ER doctor were in church and were able to begin CPR immediately. An ambulance arrived twenty minutes after Mark's collapse and rushed him to the hospital, using a defibrillator to shock him multiple times along the way.
The local hospital was not equipped to treat Mark so they called out to multiple hospitals for support. Because many of the hospitals were on "diversion" due to the severe flu season, only one hospital was able to accept and treat Mark – Lakeview Regional Medical Center in Covington, Louisiana.
However, there was another major problem: a severe storm was moving through the state. All helicopters were grounded in Louisiana due to the high winds and rain. After much work, the team found a fixed-wing plane in Missouri and Lanie boarded beside her husband. As the airports began to order all pilots to ground their planes, Mark and Lanie's pilot braved the storm and managed a forced landing in Hammon, Louisiana, twenty-five miles from Lakeview Medical Center.
When they landed, an ambulance transported Mark to Lakeview. Dr. Bruce Ennis and his team were waiting for Mark at the Emergency Department entrance. Dr. Ennis immediately brought Mark to the catheterization lab where he confirmed Mark's heart was dangerously weakened with an ejection fraction of only 10-15% (55-70% is normal). Mark was in cardiogenic shock. Dr. Ennis quickly implanted the Impella CP® device to support Mark's weak heart and allow it to rest.
After three days, Mark's heart recovered enough to function on its own and the Impella device was removed. Mark experienced additional challenges that prolonged his recovery, but he ultimately left the hospital two weeks later and continued to rehab with his wife, daughter, and son by his side. Today, Mark's heart function is normal, and he is happily working at his church and spending time with his family.