Autocross Racer Back in the Driver's Seat Following Heart Attack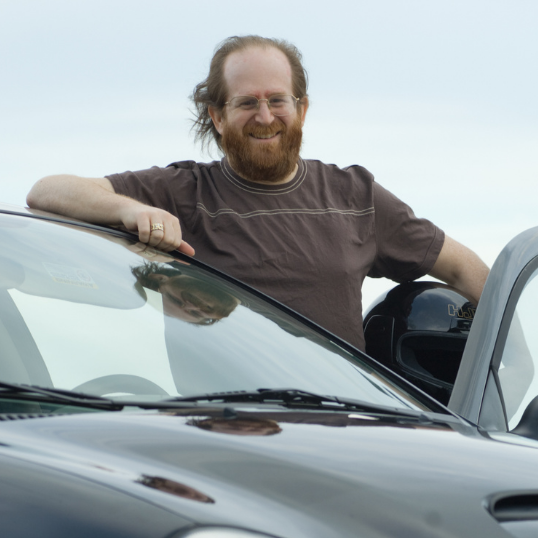 Dan Wolpert, from Worcester, MA, had a family history of heart disease. In 2008, at the age of 40, he drove himself to UMass Memorial Medical Center in Worcester, MA. He was unaware that he was experiencing heart attack symptoms until he collapsed upon entering the emergency department. The clinical staff resuscitated Dan and rushed him to the catheterization lab where they determined he had a 95% blockage in his left anterior descending artery. Dan was also in cardiogenic shock, a life-threatening condition in which the heart is suddenly unable to pump enough blood and oxygen to support the body's vital organs.
Interventional cardiologist, Dr. Daniel Fisher, inserted an Impella® heart pump through the femoral artery to support Dan's weak heart while he placed stents. The next day, the Impella heart pump was removed, and Dan walked out of the hospital nine days later. Dan returned to work, and he now enjoys autocross racing and volunteers at a local hospital to improve patient-centric care.