Patient Story
Sandra Villasenor's Journey to Heart Recovery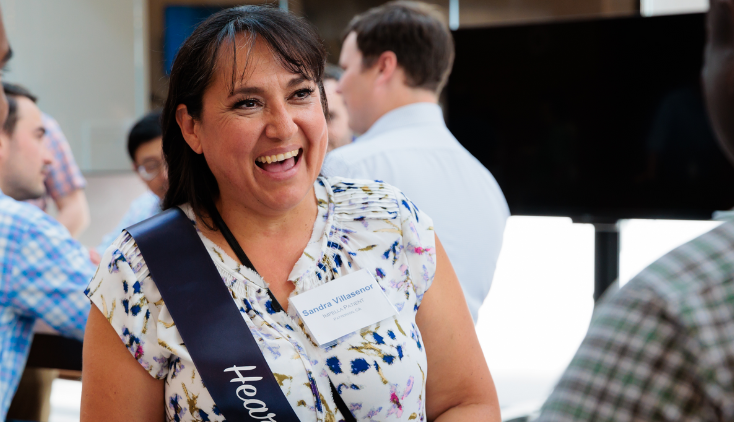 Sandra Villasenor, 53, is a wife, mother, and school principal from Patterson, CA. On August 4, 2021, while at her local Starbucks drive-through, Sandra suffered a massive heart attack. Her car crashed into a pole before Starbucks employees rushed out to perform CPR and call 911. Within minutes, EMTs arrived and transported Sandra to Doctors Medical Center in Modesto, CA.
Sandra's medical team identified that takotsubo cardiomyopathy and a spontaneous coronary artery dissection (SCAD) caused her to be in heart failure and cardiogenic shock with an ejection fraction of 20-30 percent. Dr. Colm Murphy implanted Impella CP® with SmartAssist® to support Sandra's heart and allow it to rest. After two days of support, her heart dramatically improved and Impella was weaned and removed. Only three days later, Sandra returned home to her family with her own heart.
Sandra returned to work and her active lifestyle after just two months. Today, she has normal heart function, with an ejection fraction between 55-65 percent, and she and her family prioritize living a healthy lifestyle and appreciate every moment together.