Patient Story
Devan Smith's Journey: From COVID-19 and Myocarditis to Heart Recovery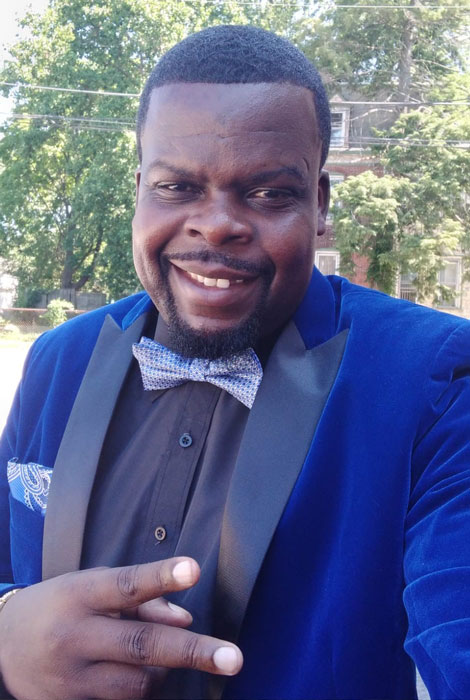 My name is Devan Smith and I live in Philadelphia. In May 2020, I began feeling flu-like symptoms while at work. Concerned that I may have contracted COVID-19, I went to Mercy Fitzgerald Hospital in Derby, PA, to be evaluated. After receiving my test, I returned home with instructions to self-quarantine. When I began having trouble breathing, I called 911 and was brought to the emergency room at Mercy Fitzgerald Hospital where I was diagnosed with COVID-19 and severe myocarditis. Myocarditis is an inflammation of your heart muscle which can lead to heart failure.
Due to my weakened heart and with my ejection fraction dangerously low (~5% EF), interventional cardiologist Dr. John Finley inserted the Impella CP® to allow my heart to rest. I was also placed on extracorporeal membrane oxygenation (ECMO) support to provide oxygenation to my body while my lungs battled the effects of COVID-19. I was then transferred to the Hospital of the University of Pennsylvania (HUP) for escalated care. After four days of support, my heart was strong enough to remove the Impella and shortly after, I was taken off ECMO support. While I don't remember much of my hospital stay, I do remember one nurse holding my hand and saying, "We are here to help." I also know I wouldn't be here today without Impella, ECMO, and the amazing medical staff at Mercy Hospital and HUP. I feel so grateful that I was able to walk out of the hospital with my healthy, native heart!
Today, I am working full-time and enjoying my second chance at life with my sister, Althea, and my friends-from six feet away of course!
 
Next Steps: