Patient Story
Anne Fowler's Journey to Heart Recovery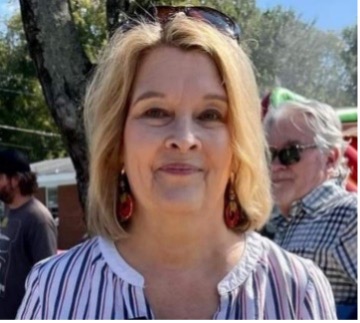 My name is Anne Fowler. I am 67 years old and I live in Garner, NC. I am a retired teacher; I taught kindergarten and first grade for 33 years. I have never had high cholesterol or high blood pressure so I never imagined I would experience a heart attack. In May of 2021, I was watering the flowers in my garden when I felt pain on both sides of my jaw. A few minutes later, my arm started feeling very heavy and I noticed pain in my chest.
I told my husband Donald about my symptoms and he quickly drove me to WakeMed Garner Healthplex. When I arrived at the ER, I began sweating profusely and vomiting. I was transferred to WakeMed in Raleigh, NC, and was rushed to the catheterization lab where Dr. Saroj Neupane confirmed I was in cardiogenic shock. He implanted the Impella CP® heart pump to support my weak heart before he placed a stent. Dr. Neupane explained that Impella® would allow my heart to rest until it could pump again on its own.
As I was lying in the ICU, Heather Liles, senior clinical consultant at Abiomed, entered my room. Heather was a former student of mine – I couldn't believe it. I suppose this shows how life can come full circle. Of the children you teach, you never think they will grow up to actually take care of you. We had a nice reunion and Heather helped to lift my spirits.
After three days of Impella support, my heart function recovered and Dr. Neupane removed the pump.
I spent a total of two weeks in the hospital before returning home to my husband. Today, I am back to gardening and enjoying time with my husband, children, and grandchildren. I'm so grateful for the care I received at WakeMed Health.